As parents we want to protect our family from illness as best we can, especially when it comes to the food we serve.  There are kitchen rules you can follow to ensure you keep your family safe while preparing, cooking, storing and reheating food. I've always found food safety important and I decided to become Level 2 Certified in Food Hygiene & Safety (for Catering) as part of my prep for launching Together to Eat. Anyone interested in stepping up their food safety at home game, settle in and have a read!
WHAT I'LL COVER HERE
Together to Eat is reader-supported. I may earn a small commission from anything bought through links found here.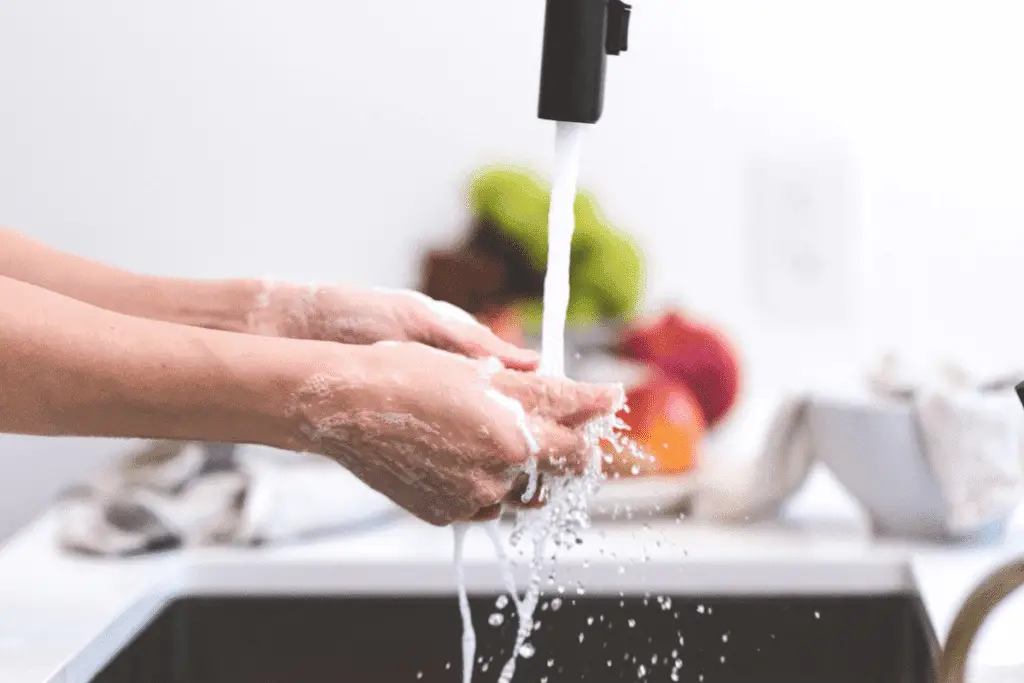 LET'S GET PERSONAL
Good personal hygiene in the kitchen is essential when preparing and cooking food for others. Washing your hands before handling and preparing food will minimise the spread of harmful bacteria and viruses. Always wash for 20-30 seconds after you have touched raw meat, fish, poultry or eggs, unwashed vegetables and food packaging. I use disposable gloves when preparing raw meat, fish and poultry and then throw them away when I'm done.
Avoid preparing food for others while you are ill, especially if you have had vomiting or diarrhoea. In those cases you shouldn't handle or prepare food for others until 48 hours after the last bout. 
When cooking, avoid tasting with the same spoon repeatedly as you could add bacteria or viruses into your food.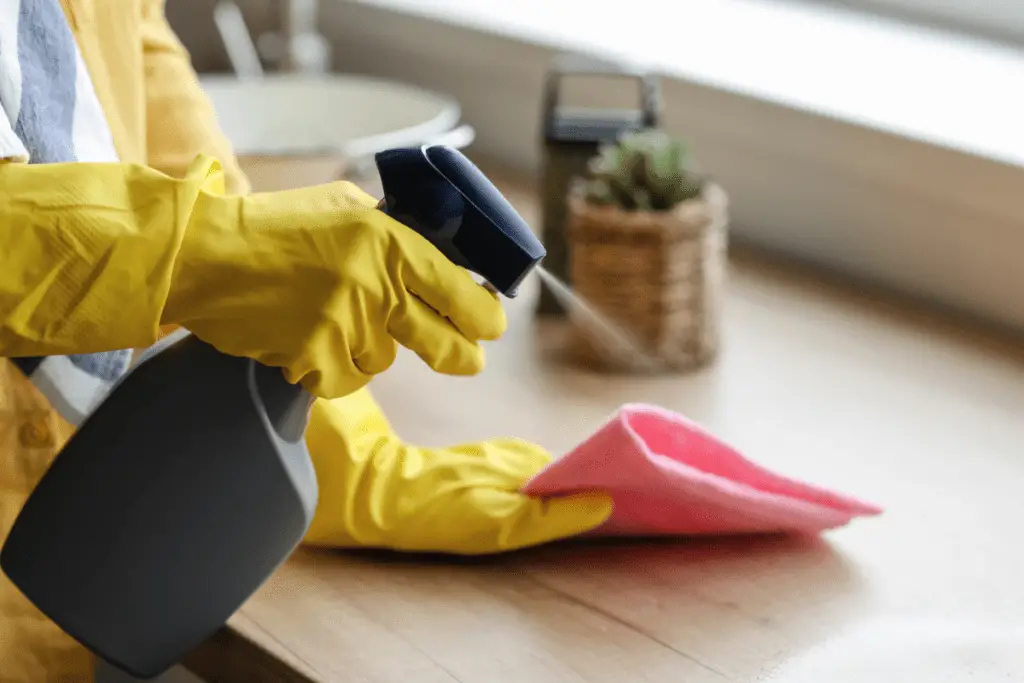 KITCHEN CLEANING
Keeping your kitchen as hygienic as possible at all times will help to ensure good food safety standards at home. Use anti-bacterial cleaning products on your kitchen surfaces and use them often. Ensure that you use clean cloths to wipe your surfaces. By using dirty cloths bacteria can, very easily and unwittingly, spread all over your kitchen. Wash your counter cleaning cloths regularly or use ones you can dispose of regularly, like multi-purpose cloths or disposable kitchen wipes. Ideally, wash cloths on a hot cycle of 90°, or on a lower cycle with an anti-bacterial washing machine liquid like Dettol Laundry Cleanser.
FRIDGE HYGIENE
To keep harmful bacteria from spreading through your fridge, always keep raw and ready-to-eat food separately, and on different shelves where possible. You should keep raw meat, poultry and fish on a lower shelf and defrost them separately, ideally in a food container or covered bowl so any liquids that thaw can't drip down onto other food.  Keep unwashed fruit and vegetables separate to ready-to-eat food. Set your fridge to 5ºc or below and keep the shelves clean.
Always cover cooked and pre-prepared food or ingredients with clingfilm/wrap or store in an air-tight container in the fridge (or freezer). You can keep most home cooked food safely in the fridge for a maximum of 3 days (day of cook + 2 days). You should only keep cooked rice for up to 1 day in the fridge. Always wash the containers you store food in between uses.
FOOD SAFETY: PREPARATION OF FOOD
Different food types need different attention and care to ensure good food safety at home.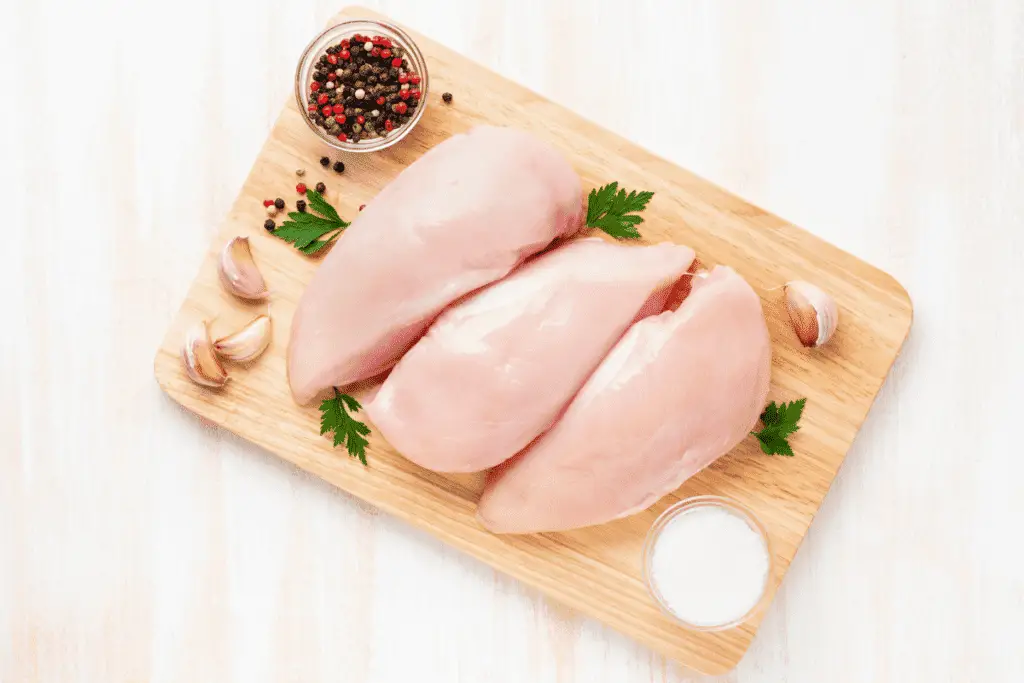 RAW MEAT, POULTRY & FISH
You should always prepare raw poultry, fish and meat on separate chopping boards to the rest of your ingredients.  Move the chopping board, knife and any other utensils to the sink or dishwasher straight afterwards to prevent the spread of harmful bacteria. Then disinfect the kitchen counter before you prepare any other food on it. You should then either wash the cloth (as above) or dispose of it to prevent spreading harmful bacteria around the kitchen.
You shouldn't wash raw meat, poultry or fish as it doesn't kill harmful bacteria and you'll just end up splashing bacteria around the kitchen sink and nearby surfaces.
VEGETABLES
You should wash all vegetables and fruit well before use, ideally by submerging them in a bowl of clean water. This will remove any soil residues which could contain bacteria and pesticides.
RICE
As rice plants grow, the rice absorbs naturally occurring arsenic from the environment. It can't be removed completely, but you can minimise its presence by how you prepare and cook it. The best way to remove as much arsenic as possible is to cook the rice in plenty of water and drain it, as I do in my rice recipe. You can read about this in more detail on the US FDA's website.
FOOD SAFETY: COOKING FOOD
As well as maintaining good home kitchen hygiene, keep your family safe with these food safety cooking rules.
COOKING IN THE OVEN
Always preheat your oven before cooking, otherwise your food will take longer to cook, or it may not be cooked properly when you think it's done. 
MARINADES
If you are using left over marinade as a sauce, make sure you cook it until steaming hot. Marinades can carry the bacteria from the raw meat, poultry and fish juices they have been mixing with. If you are basting with a marinade, only baste until roughly halfway through cooking, so the raw juices have time to cook through.
GRAVY, SOUP & SAUCES
Make sure they come to a simmer and stir them often to heat through evenly.
BARBECUING 
Before cooking joints of chicken on the barbecue, it's a good idea to part cook them in the oven first and just finish them off on the barbecue. Turn meat, fish and poultry regularly to cook evenly.
COOKING MEAT TO RARE
If you like your meat rare it is important to seal steaks and whole joints in a pan until all of the outside is fully cooked to kill any harmful bacteria present. 
HOW TO CHECK IF FOOD IS COOKED SAFELY
All the following foods should be cooked to a safe temperature (see list below).
Whole chickens. You should cut them at the thickest part of the leg and breast to check, and the meat should be white, not pink or red and the juices should run clear. You can also use a

food thermometer

to check (see temperature chart below). 
Chunks of meat. Check them in the middle, they should have no pink or red bits.
Joints & large cuts of beef or lamb. Make sure these are cooked all round the outside.
Pork joints or rolled meat joints. Check these are cooked in the middle and that the juices aren't pink or red.
Pork and processed meats. Make sure you cook whole cuts of pork, sausages and burgers all the way through. There should be no pink in the centre. 
Fish should be checked in the centre to make sure it is cooked. The colour and texture should have changed and no longer be translucent. Some fish, such as tuna, is safe eat 'rare' as long as it has been frozen correctly before hand, which will kill any parasites present. You will still need to sear it fully on the outside to kill any harmful bacteria.
Prawns will turn from blue-grey to pink when cooked and scallops will become milky white. Lobsters are pink when raw and become firm and pink-white when cooked. Mussels and clam shells should open during cooking and you should check the mussel or clam inside has shrunk. Throw away any unopened ones as they might not be safe to eat.
Pre-made meals such as Shepherd's Pie for example, need heating until steaming hot all the way through. You should check large portions of food in several places.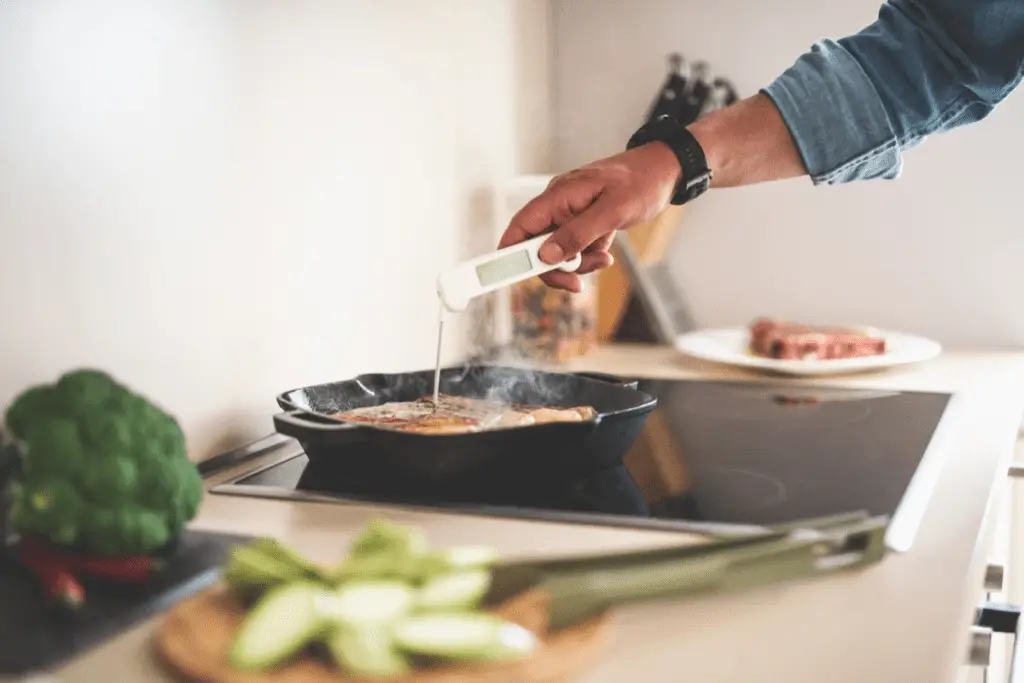 | SAFE COOKING TEMPERATURES | |
| --- | --- |
| TYPE OF MEAT / POULTRY | TEMPERATURE |
| Sausages | 80ºc / 176ºf |
| Chicken on the bone | 75ºc / 167ºf |
| Well done meat | 70ºc / 158ºf |
| Boneless chicken / pork | 65ºc / 149ºf |
| Medium well done meat | 65ºc / 149ºf |
| Medium meat | 60ºc / 140ºf |
| Μedium rare meat | 55ºc / 131ºf |
| Rare meat | 50ºc / 122ºf |
KEEPING FOOD HOT
If you need to keep hot food warm in the oven for an extended period of time, set it to 65ºc/150ºf or above as you should keep hot food warm at a minimum 63ºc/145ºf in order to stop bacteria growing.
FOOD SAFETY: STORING COOKED FOOD
How you store leftovers can also cause food safety issues at home. Use the guidance below to help protect your family.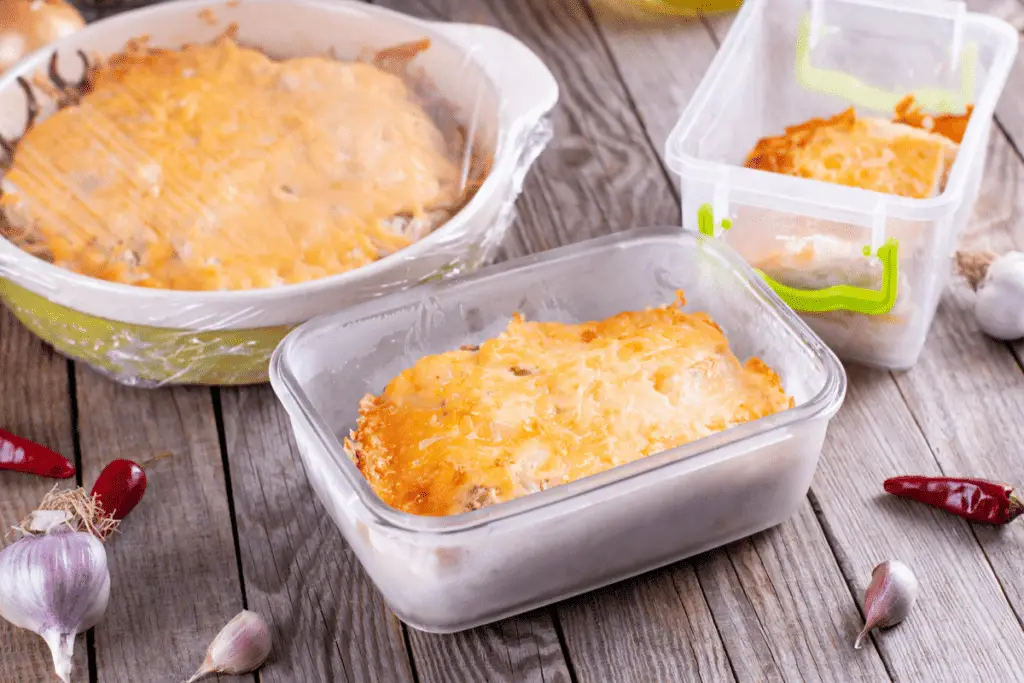 COOLING DOWN COOKED FOOD TO CHILL OR FREEZE
You should freeze or refrigerate cooked food as soon as it's cooled down enough. The quicker you cover food and get it in the freezer or fridge, the better. Harmful bacteria can start to grow while food stands out at room temperature.
You should aim to cool cooked food down within 90 minutes, and always within 2 hours of the cook, then cover and put in the fridge or freezer. 
There are a few methods you can use to chill down food quicker:
Dividing it into smaller portions. This will cool the food quicker and more safely. The centre of large portions take longer to cool down and to freeze, allowing harmful bacteria to grow. It's better to freeze each person's portion separately, in containers or zip-lock bags.
Cover the cooking pot with a lid and stand it in a sink of cold water. Adding ice to the water also speeds up chilling. 
Stirring the food as it's cooling will help it to chill more evenly. 
Spreading food out on something like a cold oven tray will also help it to cool quicker and more evenly. 
If you need to cool pasta down for a pasta salad, you can put it into a sieve or colander and run it under cold water.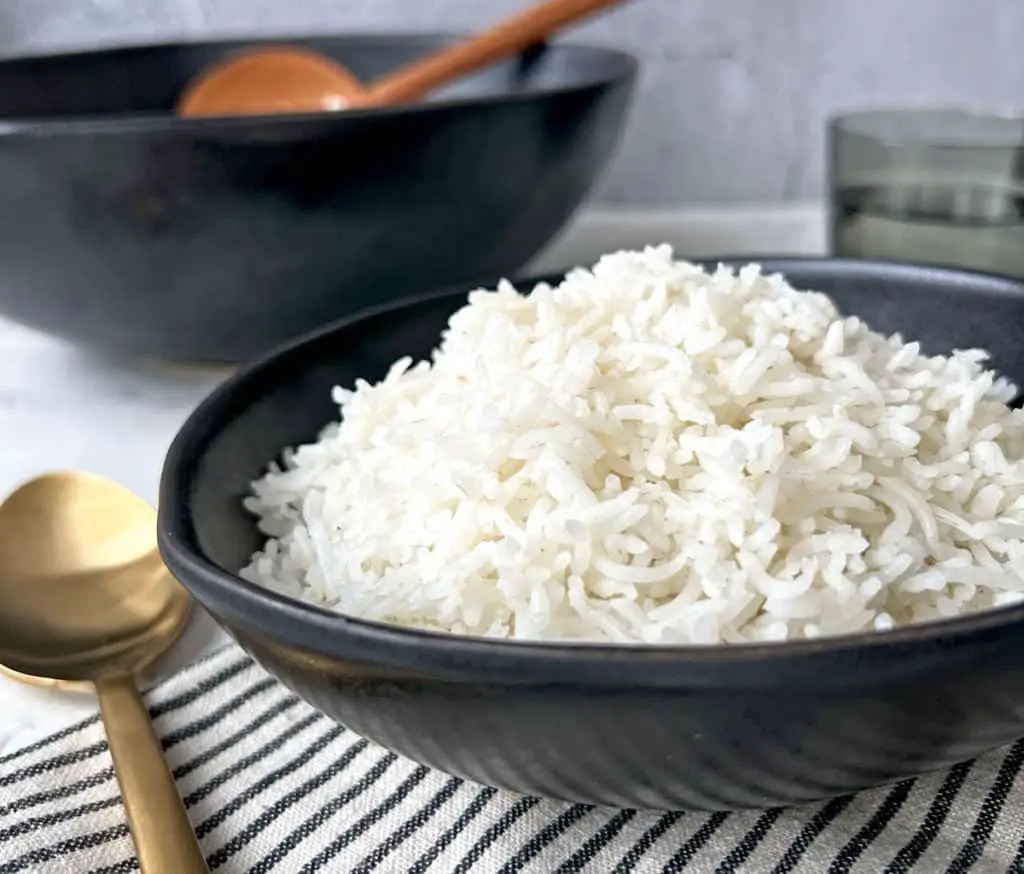 A NOTE ON STORING RICE SAFELY
If you want to store or freeze cooked rice, be sure to cool it down as quickly as possible, and check it regularly. Dividing it into smaller portions is best, then once cooled quickly cover and refrigerate or freeze it. Rice contains spores of a type of harmful bacteria that doesn't always get killed in the reheating process. If you leave rice at room temperature, the spores could multiply and produce toxins that cause food poisoning, regardless of reheating. You should only keep rice for 1 day in the fridge once cooked. You can read more about rice on the UK's government food website.
FOOD SAFETY: DEFROSTING & REHEATING FOOD
When dealing with frozen food, there are guidelines you can follow to ensure good food safety at home, which I'll cover here.
You should make sure frozen food is thoroughly defrosted before you heat it. If you heat food that is not properly defrosted, the centre may not be cooked through and so it could contain harmful bacteria even when the rest is properly cooked.
What is the safest way to defrost food?
You should defrost food in the fridge, covered, for 24 hours. Alternatively, you could use the microwave to defrost your meal on the defrost setting. Just make sure it's defrosted all the way through after. It's always better to defrost in smaller amounts than large. Larger amounts of food will take a lot longer so you'll need to take extra care. Defrosting food at room temperature is risky, as some parts could get too warm and start growing harmful bacteria. 
How do I check if the food has defrosted?
The best way to do this is to check the food in the middle. It could look and feel defrosted on the outside, but not be fully defrosted all the way through. Stick a knife in the middle, and use a clean finger to check. If it feels icy or has ice crystals, it is not fully defrosted and you need to leave it longer to defrost, or defrost it further in the microwave.
REHEATING MEALS SAFELY
You should also maintain good food safety when you reheat previously cooked food at home. Here's how.
IN THE OVEN/UNDER THE GRILL
If you reheat food in the oven or under the grill, you should preheat it first. When done, check to make sure that it is steaming hot in the centre (or in several places if it's a large portion of something like a pasta bake).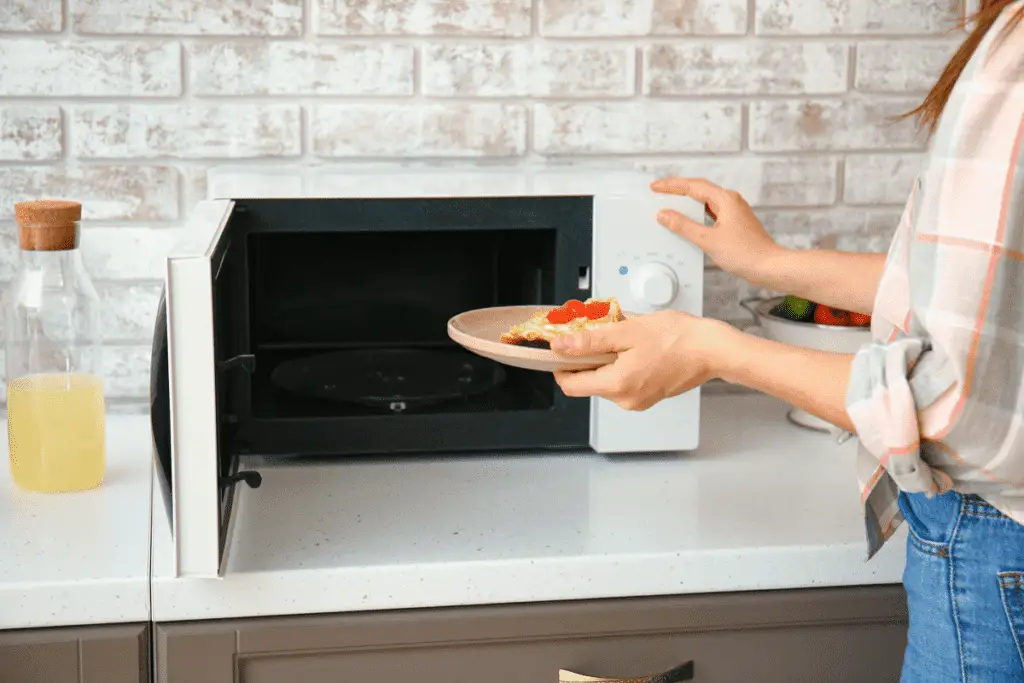 IN THE MICROWAVE
Microwaves can reheat food unevenly so if it's possible to stir the meal then you should do so at least once during the reheating process, to help ensure it is the same temperature all the way through. Once done you should check there are no cold spots in the middle for small portions and in a few different areas for large portions. 
For further food safety reading see the UK Food Standard's Agency website, or on the US FDA's website.
LATEST RECIPES
- FAMILY -
Feeding the Family
In my Family section you'll find useful articles on all things family + cooking.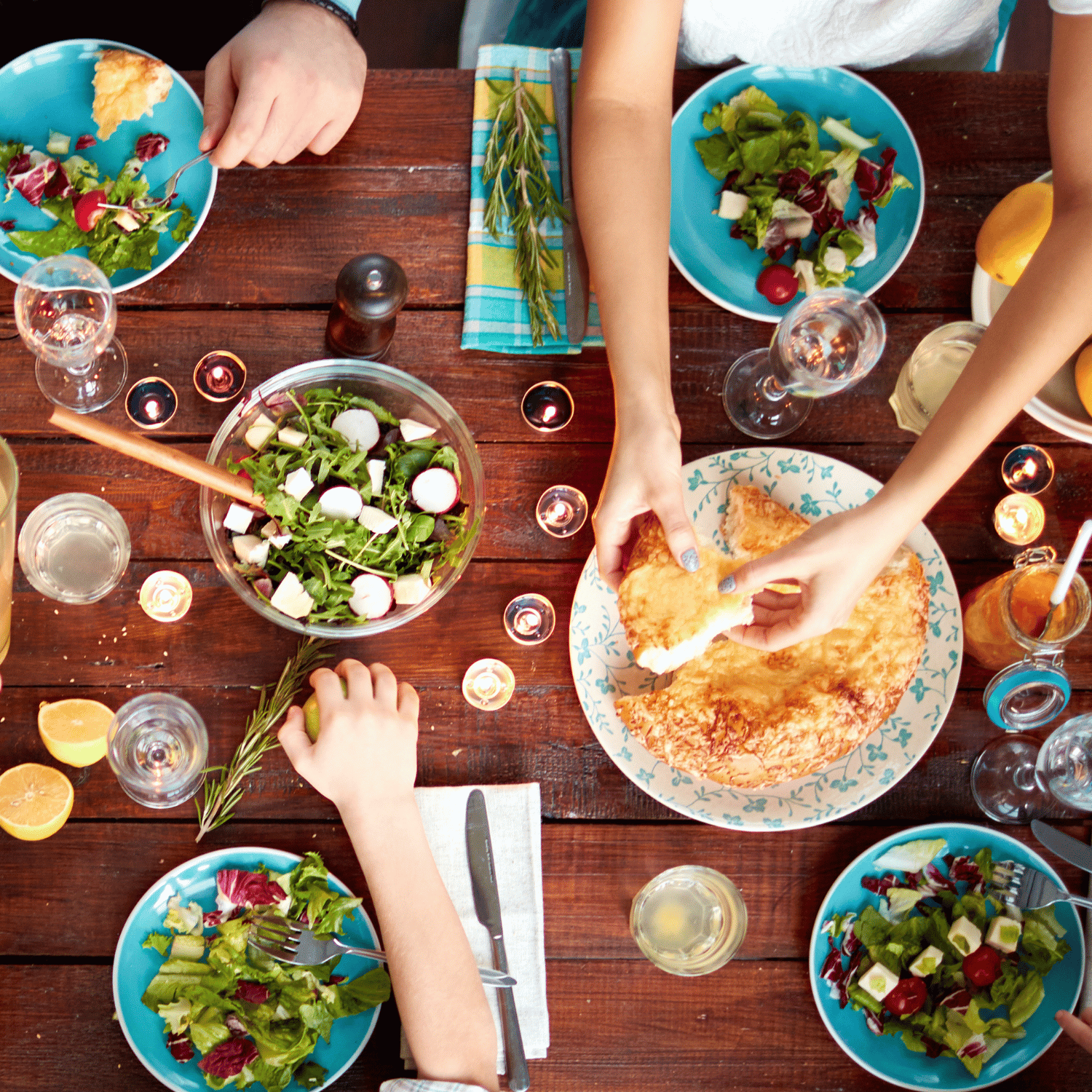 Eating Together
Eating together is beneficial for families of all stages, for a multitude of reasons; nutritional, behavioural, psychological and for healthy family functioning.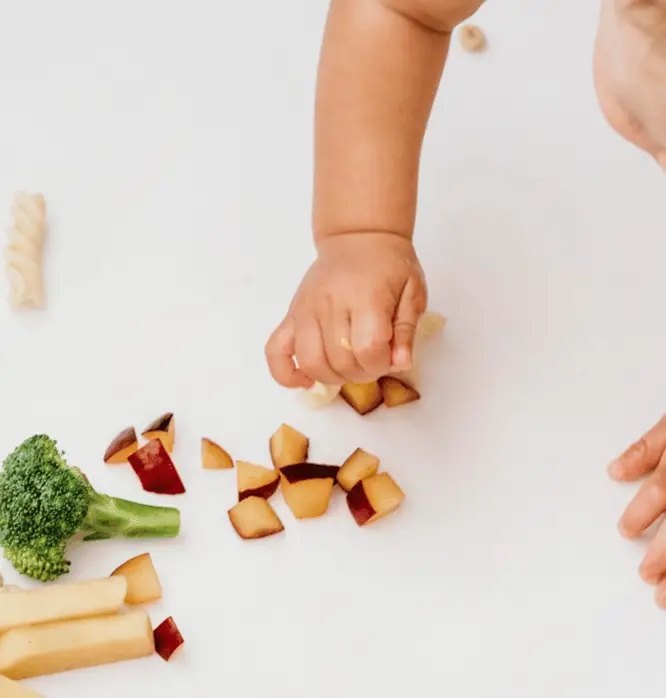 Family Meals for Baby Weaning
Find out how I make my family meals suitable for babies and toddlers to enjoy too. Say goodbye to batch cooking baby food!
The Less Picky-Eater Plan
I created this plan based on my experience of raising a fussy eater. You'll also find my tips & tricks for tackling family mealtimes with your picky eater.