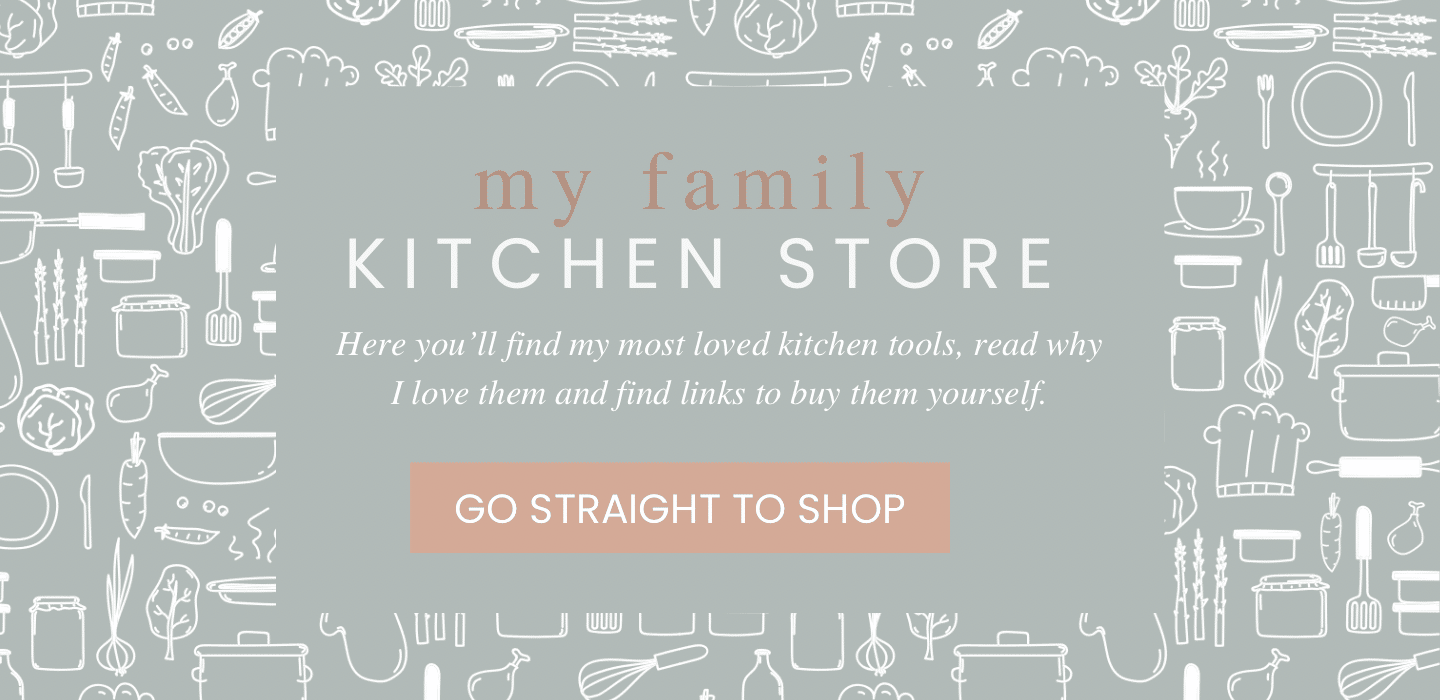 Together to Eat is reader-supported. I may earn a small commission from anything bought through links found here.
I've pulled together a list of all my essential kitchen tools for family cooking, I couldn't be without any of them. If you are cooking for your family often, you need the best prep and cookware to help make the magic happen a little easier and more efficiently. If you find something you'd like to add to your kitchen armoury, you can click to buy.
Use the quick image links to jump to the kitchen tool you'd like to find out more about.
Kitchen Prep Tools
Kitchen Cookware Tools
Kitchen Tools for Family Cooking: Food Prep
Families are born when their first baby is, and these kitchen prep tools will see you through from baby to teenager and beyond.