I just love to quickly whip up a soft serve ice cream on a hot summers day and this 4 ingredient, 5 minute tropical one is so delicious as well as super healthy!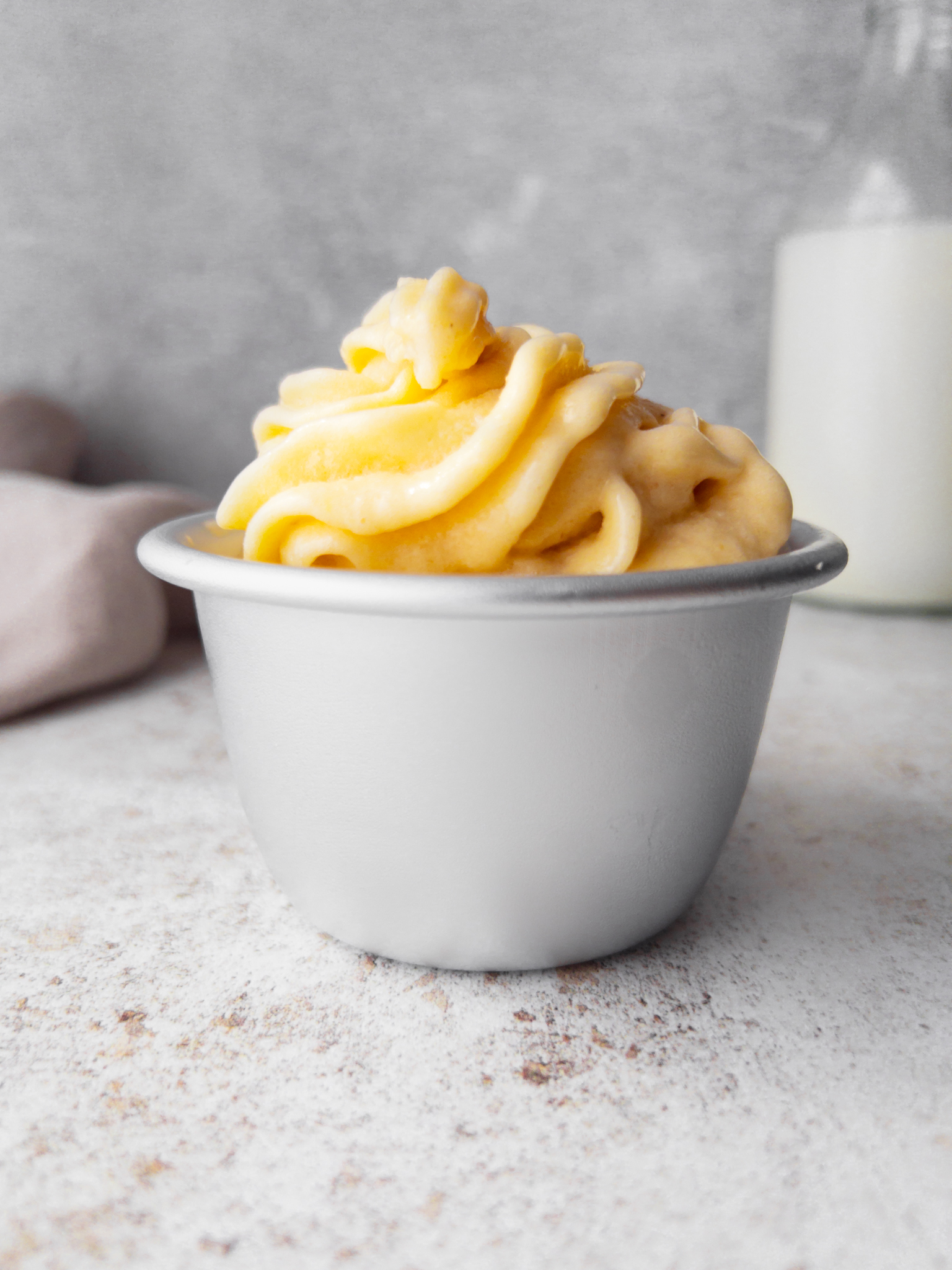 All you need to make this is a bag of frozen pineapple, mango & papaya fruit mix, 2 ripe bananas, semi-skimmed milk (or coconut milk drink), along with a little honey. You'll then need a good blender to whizz it all up together.
If you have a weaning baby and are wondering how to adapt this recipe to make it suitable for sharing with them, see here >
The Stars of my Tropical Soft Serve
The Bananas
The riper the better! Using very ripe bananas should mean you can use just one tablespoon of honey instead of two. If they aren't very ripe you'll need two. You can always add one tablespoon and then taste, adding in another if it needs the sweetness and blend again.
When it comes to preparing the bananas, you'll need to thickly slice them and then freeze. It's best to do that by lying them on a lined baking tray with gaps in between each piece.
The Frozen Fruit
You'll need a bag of pineapple, mango & papaya frozen fruit. It may be called Exotic or Tropical fruit mix.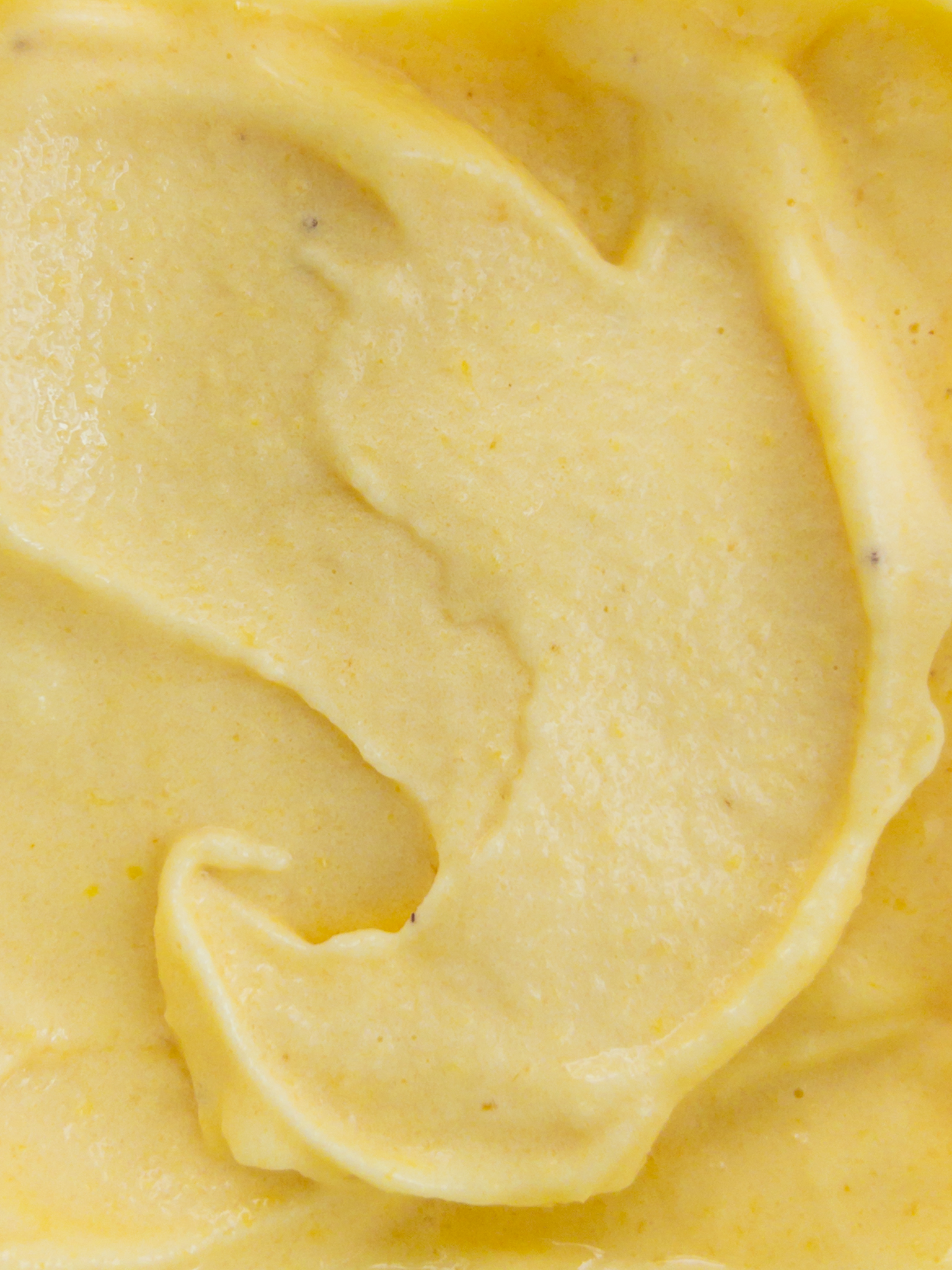 The Milk
I use semi-skimmed milk to make soft serve but there's no reason why you can't substitute that for coconut milk drink.
Making my Tropical Soft Serve
Watch me make my Tropical Soft Serve step-by-step here, before or as you go or jump straight down to the recipe.
Kids Cook Too
Younger children can help make this recipe by adding all the ingredients into the blender and whizzing it up, under an adults supervision.
Feed a Crowd
To make enough for up to 8 adults, simply double the quantities of everything.
Storing My Tropical Soft Serve 
To be true soft serve consistency, it's best served immediately. You can freeze leftovers, but it will be hard to get that exact consistency after. If you do freeze, leave the container out at room temperature to soften for 10-20 minutes before serving.
For more on safe food storage and reheating read here >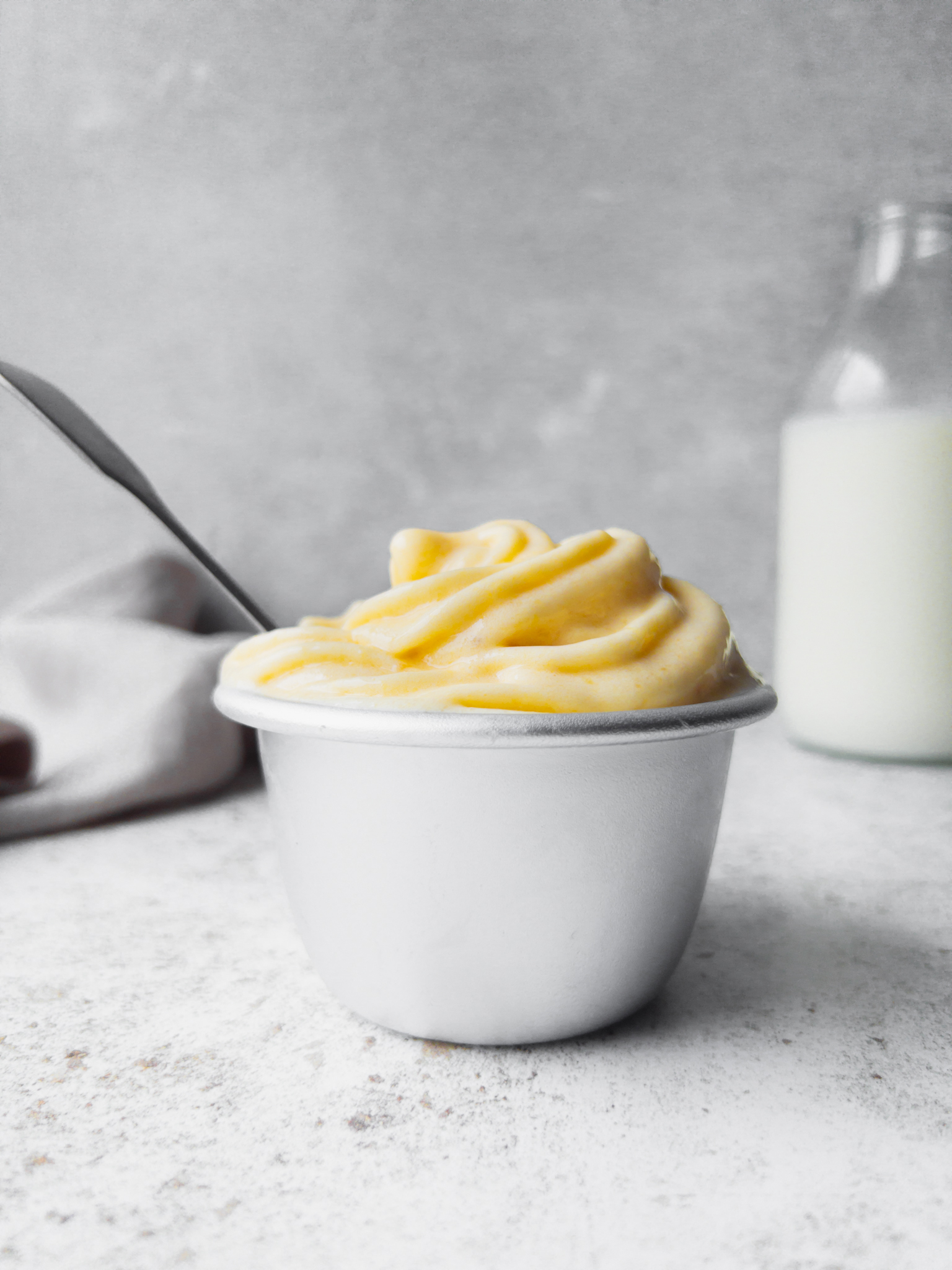 Diet Details
My Tropical Soft Serve is nut, gluten and egg-free. You can make my Tropical Soft Serve diary-free by using coconut milk.
Making My Tropical Soft Serve Suitable for Baby Weaning    
This soft serve can be shared with a weaning baby. If you are sharing with a baby under 12 months, use agave nectar instead.
I've also added these notes to the bottom of the recipe so you have them to hand when you come to cook. For more info on how I keep my family meals suitable for baby weaning, read here >
You Might Like…
Together to Eat is reader-supported. I may earn a small commission from anything bought through links found here.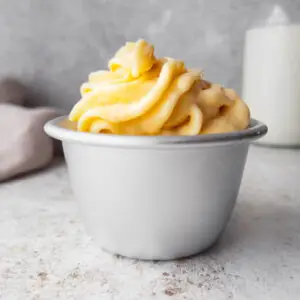 Tropical Soft serve
This 5 minute, 4 ingredient soft serve made with tropical fruit is a super healthy summer treat the whole family will enjoy.
Equipment
Small baking tray + clingfilm

Small measuring jug / beaker
Instructions 
At least 4 hours before making the soft serve, peel and thickly slice the bananas. Lay them on a small lined baking tray, leaving gaps in-between each piece and cover with clingfilm / saran wrap. Alternatively, use a medium / large food bag lined with baking paper.

When ready to make, add the frozen banana slices and frozen tropical fruit mix into your blender, pour in the milk and add in the honey.

Put the lid on and blend until you have a smooth, thick soft-serve consistency. If you have an ice crush function on your blender, use that. Serve immediately.
Notes
If the bananas are very ripe, one tablespoon of honey should be ok. Add one then taste. You can always add in another and blend again. If they aren't very ripe you'll need two.
Baby & Toddler
If you are sharing with a baby under 12 months, use agave nectar instead.
STORAGE
Left-overs can be frozen but it's best for soft serve consistency to eat immediately. If you do freeze, leave out for 10-20 minutes to soften.
Nutrition
Calories:
142
kcal
Carbohydrates:
32
g
Protein:
3
g
Fat:
2
g
Saturated Fat:
1
g
Polyunsaturated Fat:
0.1
g
Monounsaturated Fat:
0.3
g
Cholesterol:
6
mg
Sodium:
22
mg
Potassium:
355
mg
Fiber:
3
g
Sugar:
23
g
Vitamin A:
355
IU
Vitamin C:
7
mg
Calcium:
64
mg
Iron:
0.4
mg
Made this recipe?
Leave a rating at the bottom of this page! You could also post a picture on Instagram and tag @togethertoeat to share it with me. Or post to Facebook, Twitter or Pinterest.