I fell in love with this No-Bake Orange Cheesecake the first moment I tasted it many years ago, which is why I decided it should be among the first recipes I would share. It's one of my Norwegian mother-in-law's recipes that she got from a relative in Norway, over thirty years ago. In Norway cakes and desserts are a massive deal. It's standard that when you visit a Norwegian's house, they won't have made just one pudding for you, they'll have made an array of sweet treats to welcome you. So needless to say my mother-in-law is an excellent baker and I'll be sharing many more of her delicious Norwegian recipes in the future, watch this space…
Now, back to the cheesecake. The flavour and texture is unlike a regular cheesecake. And that's because it contains a secret ingredient duo. Two ingredients working together that I have never seen in a cheesecake recipe before. It has orange jelly (or Jell-o) PLUS sour cream, as well as cream cheese and whipping cream in the filling. This combo gives the cheesecake a gentle wobble and a texture that is silky, creamy, light and reminiscent of a panna cotta. And the crumb that it's perched on is buttery and slightly salty, offsetting the sweetness of the filling in the best way. I'm telling you, if you and your family love fruity desserts, make this as soon as you can!
How to Make My No-Bake Orange Cheesecake
Watch me make this No-Bake Orange Cheesecake step-by-step before or as you go.
The make of this cheesecake is pretty easy with no tips required. The removing of the cheesecake from the spring-form pan is the tricker part. But, follow these tips and you should be fine:
Leave the cheesecake in the cake tin until it's time to serve, and if you are going to decorate it, leave that until serve time too.
When ready to serve, take a sharp knife and carefully work your way round the edge of the cheesecake filling to separate it from the spring-form tin.
Then release the catch slowly.
Next, slide the cheesecake off the tin base carefully, try to grab hold of the baking paper bottom (cut out a circle a bit bigger than the base when you line the tin) and you can also use a cake spatula to help you. Check the base, if it seems totally solid, carefully remove the baking paper. If not, it's better to leave the baking paper, so as not to disrupt and break the base which will then lead to the cheesecake filling becoming a bit misshapen.  
You definitely don't HAVE to decorate this cheesecake, but if you plan to you'll need a large star nozzle and piping bags.
Jelly vs JELL-0
Here in the UK, the most common form of jelly to make at home is in cubes that you dissolve in hot water. In the US you have Jell-o instant gelatine mix which is granules you dissolve in water. I have made it both ways, I got my hands on some Jell-o and have included specific instructions in the recipe. The cheesecake actually tastes pretty much the same when made with either jelly or JELL-O, and is delicious with either, but the colour turns out differently. I used jelly cubes to make this cheesecake you see pictured here and it's quite pale and creamy looking. However, if you make it with JELL-O you can expect it to be a vibrant orangey-peach shade. If you are in the UK and would like it to have more colour like the JELL-O version, feel free to add a few drops of natural orange food colouring at step 6.
Why Not Try?
Using a different flavour jelly (or JELL-O). Lime or strawberry would taste great too!
Storing My No-Bake Orange Cheesecake
You can keep this refrigerated for up to 3 days. If you wrap it in clingfilm once it's out of the tin, a little of the top will stick to it unfortunately, but if it's just leftovers that doesn't really matter. Alternatively, store it in a deep food container. You can also freeze it, or the leftovers, just defrost it for 24 hours in the fridge.
For more on safe food storage and reheating read here >
Diet Details
My No-Bake Orange Cheesecake is nut-free and can be made gluten-free by using gluten-free digestives/graham crackers for the crumb base.
You Might Like…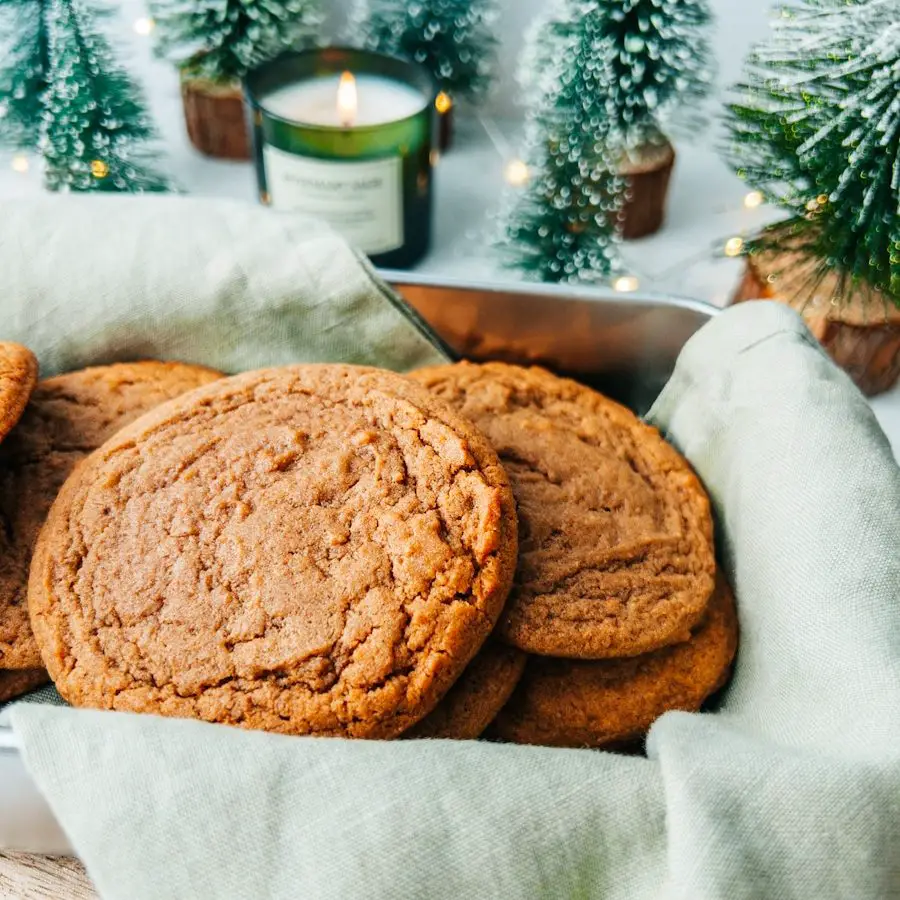 Together to Eat is reader-supported. I may earn a small commission from anything bought through links found here.
NO-BAKE ORANGE CHEESECAKE
Made with a secret ingredient duo; orange jelly and sour cream. Gently wobbly, silky, creamy and light, this no-bake cheesecake is anything but traditional.
Ingredients  
FOR THE CRUST
110

g

salted butter

250

g

digestive biscuits / graham crackers
FOR THE FILLING
135

g

pack orange jelly cubes

180

ml

boiling water

300

ml

whipping cream / heavy whipping cream

300

ml

sour cream

250

g

Philadelphia Light Soft Cheese

125

g

icing sugar / powdered sugar

1

teaspoon

vanilla extract
TO DECORATE
300

ml

whipping cream / heavy whipping cream

Tin of mandarin segments in juice
Instructions 
Grease a 9 inch spring-form cake tin with butter and line the bottom. I like to cut out a circle a bit bigger than the tin which I can grip to pull the cheesecake gently off the cake tin base and onto a plate/cake stand.

Add the biscuits/crackers to your food processor, breaking them up with your hands as you go. Whizz until you have crumbs. Alternatively, add to a food bag, seal and smash them up with a meat mallet or rolling pin until in crumbs.

Put the butter a small bowl and microwave for 30 seconds (if butter is room temp, bit longer if it's chilled), then stir until fully melted. Pour it into the biscuit crumbs either in the food processor and whizz to combine, or stir into the crumbs in a mixing bowl. Tip the biscuit crumb into the tin. Press it down firmly with the back of a metal spoon, creating an even layer over the bottom. Refrigerate while you carry out the next steps.

Add the orange jelly cubes (separated) to a bowl and add 180ml of boiling kettle water (or if using Jell-O then add ¾ cup) and stir until dissolved. Set aside to cool a little while you do the next two steps, but don't let it set.

Beat the whipping cream in a large mixing bowl on a high speed until stiff peaks form.

Then add in the icing/powdered sugar, then the cream cheese and vanilla extract. Beat on a medium speed until smooth and creamy.

Next beat in the dissolved jelly/Jell-o on a medium speed until well combined.

Then add in the sour cream and beat on a low speed until just combined.

Pour the filling onto the crumb base in the tin. Level out with a silicone spatula if needed. Cover carefully with clingfilm/wrap, ensuring it doesn't touch the top of the cheesecake now or when you remove it. Chill in the fridge for at least 6 hours. Leave it in the tin until ready to serve. If you are going to decorate it ahead of time, also do that while it's still in the tin. When you do come to take it out, use a sharp knife to loosen the cheesecake round the edges before you release the clip. Slide it off the base very carefully and slowly, grabbing onto the baking paper and use a cake spatula if needed.
TO DECORATE (OPTIONAL)
First drain your mandarins well, this can be done earlier in the day. Then blot any excess liquid away with paper towel. You want to select the smallest firmest segments to decorate with.

Pour the whipping cream into a medium mixing bowl and beat on a high speed until stiff peaks form. Then add the nozzle to your piping bag, push it down as far as it will go, judge where you need to snip open the piping bag from this, then shift the nozzle back up a little and cut open a hole for the nozzle to then be pushed half out of, ensuring the larger end sits securely in the bag still. Add the cream to your piping bag and pipe rosettes, with a little gap in between each, all the way round the edge of the cheesecake. Carefully top each rosette with a mandarin segment. See video for help.
Notes
Keep refrigerated for up to 3 days.
You can freeze it, just defrost in the fridge over night.
If making in the UK with jelly cubes, you can add in a few drops of natural orange food colouring when you add the jelly to give the filling an orange tint.
Nutrition
Calories:
501
kcal
Carbohydrates:
40
g
Protein:
6
g
Fat:
36
g
Saturated Fat:
21
g
Polyunsaturated Fat:
2
g
Monounsaturated Fat:
10
g
Trans Fat:
1
g
Cholesterol:
112
mg
Sodium:
355
mg
Potassium:
156
mg
Fiber:
1
g
Sugar:
28
g
Vitamin A:
1235
IU
Vitamin C:
1
mg
Calcium:
99
mg
Iron:
1
mg
Made this recipe?
Leave a rating at the bottom of this page! You could also post a picture on Instagram and tag @togethertoeat to share it with me. Or post to Facebook, Twitter or Pinterest.